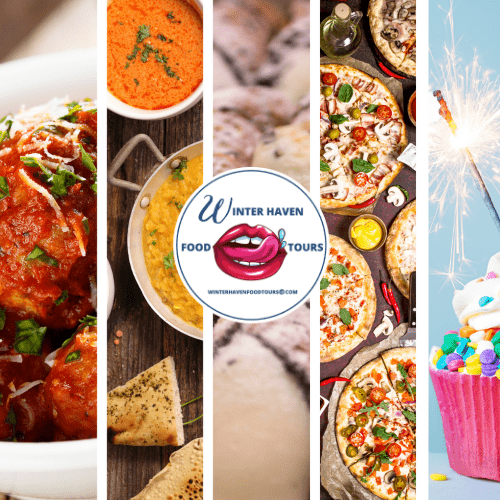 We have some exciting news to share!
Our food tours offer a unique and fun way to explore downtown. We currently offer Coffee and Tea tours, Brunch Tours, Pub & Wine Crawls, Tastes of the World Food Tours, Ciro's Sweet Tooth Dessert Tours, Downtown Beer, Ghosts, and Spirits Tours, and coming soon we will also be offering Tastes of the South & A Chef's Table Experience Food Tour!
This website also offers a community events calendar and directory where guests can leave reviews and make new foodie friends! Businesses can advertise and offer special discounts as well as be featured across our social media channels and website. Any questions please email info@winterhavenfoodtours.com
Please visit this link to view our press media/press kit.
We look forward to meeting you!